robitzsch
: February 20, 2015 2:35 am :
Blogs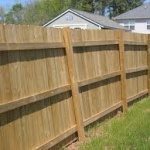 Here in Texas we have some of the hottest and driest seasons, when it comes to our fences this weather can affect the post dramatically. If you've noticed that your house or fence shifts in and out of seasons then you should practice these preventative maintenance methods.
robitzsch
: February 20, 2015 2:35 am :
Blogs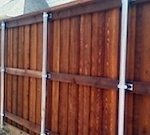 Wood fences need periodic maintenance and staining to maintain the structural integrity of the wood and to keep it looking attractive. Because of the porosity of wood, fence stain wears away over time, leaving the wood a dull gray and unprotected to the elements. Dirt, pollen, mold spores and other undesirable microscopic materials can become embedded in a wood fence(s), causing the structure to break down more quickly and necessitating frequent replacement.